When your home suffers water damage as the result of a flood, broken pipe, or other source of water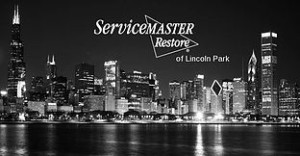 intrusion, you need that assistance of a professional water damage restoration company. Why?
1. Experience & Specialized Tools: Unless you have the knowledge and specialized equipment needed to handle water damage, it is best that you leave the restoration to the professionals.
 2. Safety: There are three varying degrees of water damage, ranging from clean water to black water. Each is progressively more dangerous and harmful to the health of you and your loved ones. Do you know the differences between clean water, gray water, and black water? More importantly, do you know how to safely remove gray or black water? A professional water damage restoration company does!
3. Hidden Damage: Water damage is not always obvious. Sometimes, moisture can be trapped behind walls, baseboards, subfloors, in drywall, or under carpets. Do you know how to locate hidden water damage? A professional water damage restoration company does!
4. Mold: If water damage is not dealt with properly or in a timely manner, mold can result. And that opens up a whole new set of problems.
ServiceMaster of Lincoln Park: Chicago Water Damage Restoration
Let the Chicago water damage restoration professionals at ServiceMaster of Lincoln Park help you. With over 50 years of experience, we know how to get the job done right! We will…
1. Arrive quickly
2. Immediately begin cleaning, sanitizing and deodorizing the damaged areas
3. Clean your belongings
4. If required, we will safely store your items in our climate controlled pack-out facilities
 5. Professionally prepare your home or business for reoccupation or reconstruction
 f you have any questions about Water Damage Restoration, please contact ServiceMaster of Lincoln Park in Chicago by calling 800-515-1938 or click here today!
ServiceMaster of Lincoln Park has spent the last 50 years helping people restore their lives back to normal!