Torrential downpours and flash flooding can be a homeowner's worst nightmare, especially when their sump pump fails. Nothing is quite as disheartening as discovering that your basement is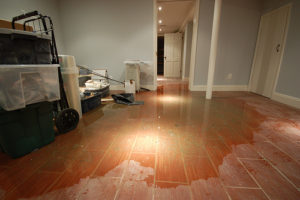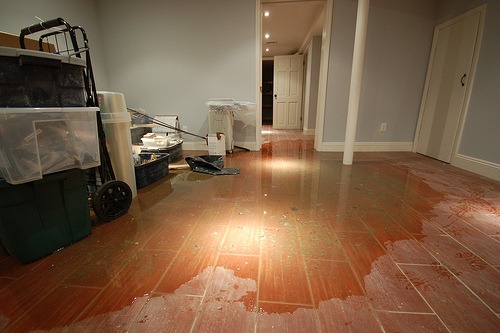 under a foot of water. Unfortunately, you do not have time to cry over spilled milk or, in this case, a flooded basement. According to WebMD, homeowners should "be aware that you're in a race against mold and bacteria, which can grow quickly in damp environments."
"You've really got 24 to 36 hours to work with," says Rebecca Morley, executive director of the National Center for Healthy Housing. However, the sooner you deal with water damage, the better. This is because water damage is a progressive issue. If not addressed quickly, the damage will only worsen.
Flooded Basement Cleanup by ServiceMaster of Lincoln Park Chicago
If you find your basement under water, don't panic. Pick up the phone and call ServiceMaster of Lincoln Park Chicago. We are available 24 hours a day, 7 days a week, 365 days a year and will have a certified licensed restoration technician to your home within hours of your initial call.
                    Click Here to request an estimate today! Or call 773-346-6767 if it is an emergency.
While You Wait for ServiceMaster of Lincoln Park to Arrive…
 

Safety First

 

Avoid standing water at all costs. For starters, you do not know if your fuse box has been affected. And then there is the issue of contamination and bacteria. You do not know what is floating in that water. So it is best to keep your distance and wait for the professionals to arrive.

 

Take Pictures for Insurance Purposes

 

Take pictures and contact your insurance company to file a claim. Without such evidence, your insurance company could deny your claim or not pay enough to cover the full extent of the damage. Remember, the more evidence the better. 

According to the Farmers Insurance Group, 90% of household damage is the result of water damage and flooding.
Hopefully you have found our blog, "Flooded Basement Cleanup by ServiceMaster of Lincoln park Chicago," informative and helpful. Continue to check back weekly for more helpful tips.