Water damage can strike at any time: more often than not when you least expect it. And while it is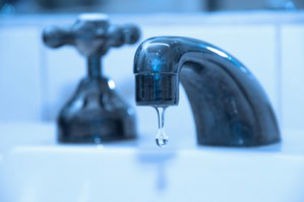 impossible to prevent water damage, it is possible to Minimize Water Damage with Timely Action. Whether it is an act of nature, like a hurricane or flood, or a plumbing issue, you can minimize water damage by immediately picking up the phone and calling ServiceMaster of Lincoln Park
With more than 50 years of experience, ServiceMaster of Lincoln Park Chicago knows how to deal with water damage. Best of all, we are available 24 hours a day, 7 days a week, 365 days a year. We know water damage can strike at any time. That is why we are always ready to help you fight back, day or night.
Tips to Minimize Water Damage While Waiting for ServiceMaster of Lincoln Park 
Turn off the Water: If the source of the water damage is a leaking or busted pipe, locate the main water valve, and turn off the water. This will help minimize further water damage.
Safety: No matter what you do next, be safe. Refrain from using electrical devices, such as fans or water pumps, in wet or damp areas. Also, avoid standing water if it is what is known as black water, the most dangerous of the three classifications of water damage. Black water refers to water that has come into contact with fecal matter. You should also avoid standing water of any kind if you are unsure of the source.
Furniture: It is important to clear the area of any important materials, including furniture, paintings, etc., to help minimize water damage. This will help preserve the items and help prevent them from becoming moldy.
 The longer you wait to take action, the worse the damage can get. Plus, did you know it takes just 48 hours for mold to begin to grow? So what are you waiting for? Pick up the phone and call ServiceMaster of Lincoln Park in Chicago right away!
If you have any questions about Water Damage Restoration in Chicago, please contact ServiceMaster of Lincoln Park by calling 773-346-6767 or click here today! Follow us on Facebook and Twitter as well! With over 57 years of experience in helping individuals and families like you with flood restoration, we are the best choice for the job.