When it comes to water damage, first thing is first. Turn off your water as soon as possible to minimize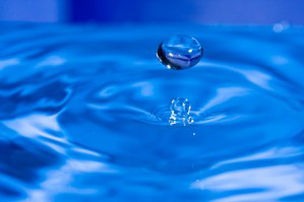 damage, then pick up the phone and call ServiceMaster of Lincoln Park.
If left untreated, water can cause more and more damage and even lead to mold, which is an entirely different problem and something you do not want to deal with. This is why ServiceMaster of Lincoln Park is available 24 hours a day, 7 days a week, 365 days a year. Water damage does not always happen between 9am and 5pm. Don't rely on a water damage restoration company that is only available between those times. You need a company that is available when you need them most. You need ServiceMaster of Lincoln Park Chicago.
Of course, there are some things you can and should do (or avoid doing) while waiting for ServiceMaster to arrive.
Tips for Dealing with Water Damage from ServiceMaster of Lincoln Park
Important note: if you do not know the source of the water damage, you should not venture into any wet areas.
Electrical:
Make sure all electricity is turned off before venturing into any wet areas.

Unplug, remove and clean appliances.

Allow appliances to dry.
Have major appliances inspected by an electrician before plugging them back in and operating.
Have a technician inspect your HVAC system for damage.
Floor:
Remove any floor treatments that you can.
If not dried properly and in a timely manner, wet carpets can be extremely problematic. For starters, wet carpeting can lead to a problem known as Carpet Delaminating. This is when the adhesive holding the secondary backing to the primary backing, separates. Another very possible problem with wet carpets is mold.
Remove any standing water from hardwood floors. Water and hardwood do not mix.
Furniture:
Remove any furniture that has been affected by water damage and allow it to dry​.
Dispose of any wet pillows, as mold inside them will be nearly impossible to completely eliminate.
If you have any questions about Dealing with Water Damage, please contact ServiceMaster of Lincoln Park by calling 773-346-6767 or click here today!