SERVICEMASTER OF LINCOLN PARK
WHY CHOOSE US?
ServiceMaster of Lincoln Park is available 24 hours / 7 days a week and we are ready to restore damage to your home or commercial structure caused by a disaster. If you've been affected by a disaster and need water damage restoration, fire damage cleanup, or mold remediation, our highly-trained, friendly staff will make sure your Chicago area home or business is restored to its former condition and your life gets back to normal. We help you get clean and stay that way, at work and at home. We promise to do the job right or do it over. Our service is prompt and the work is done to your satisfaction.
WATER DAMAGE? WE PROVIDE PEACE OF MIND
Water is one of the most destructive elements for home and business owners across Chicago. Water damage can be widespread, or it can occur in a specific area, such as a wall that's been ruined by a leaking pipe or roof.
Water damage can also have many different causes, including:
WE'RE YOUR SOURCE FOR WATER DAMAGE RESTORATION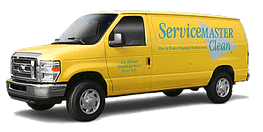 Regardless of why you have water damage in your Chicago location, it is essential to work with a leading water restoration company like ServiceMaster of Lincoln Park.
Our experts are on-call to service customers throughout the Chicago region who have experienced water damage on their properties. From water clean-up to complete mold remediation, we take the necessary measures so you'll have peace of mind. Our role is to be your trusted partner in the clean-up process, and our philosophy is to thoroughly return your real estate to a clean, inhabitable space.
If you know or suspect you have water damage in your Chicago home, townhouse, apartment, workspace or commercial structure, please contact us immediately. The longer water damage is allowed to invade your living and working areas, the higher the chance of costly destruction and unhealthy conditions. We offer an exceptional guarantee of satisfaction, and we have the testimonials to support our water restoration professionalism, knowledge and timeliness.