Chicago House Cleaning Services
When residences need a thorough cleaning from top to bottom, ServiceMaster of Lincoln Park in Chicago is all they need. Our professionals specialize in heavy duty cleaning of residential homes. Our services include heavy duty/debris removal cleanings, move-ins, move-outs, home sales, or strong odor removal. Our services can include washable, dry treatable and hypersensitive services.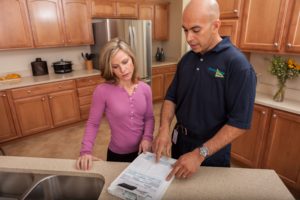 ServiceMaster Of Lincoln Park heavy duty house cleaning service
can include the following:
• Cleaning inside and outside of cabinets, vanities, and appliances
• Inside windows and doors
• Window sills and door frames
• Baseboards, crown moldings, chair rails, and light fixtures
• Detailed cleaning of toilets, showers and bathtubs
• Wash walls, ceilings, and floors
• Debris removal
• Animal odor removal
Our expertly-trained carpet cleaners are well-versed in all carpeting brands, and know how best to remove dirt and deep-down soil, even in high traffic areas. We follow the recommended cleaning procedures of carpet manufacturers to provide thorough care and maintenance.
When your home needs a heavy duty cleaning, call the professionals at ServiceMaster of Lincoln Park in Chicago,IL