Forensic Cleanup Services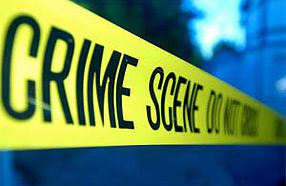 When a serious crime or accident occurs, most people focus on what happened. Unfortunately, there's another aspect to every traumatic event: the necessary clean-up process that happens after all the data has been collected by authorized personnel. This type of crime scene cleanup is one of ServiceMaster of Lincoln Park's specialty areas.
We use our advanced techniques to thoroughly remove all the unwanted debris, particles, liquids and more from crime scenes, leaving the scene looking as it did before the crime occurred. People working or living in the crime scene area feel less anxious and more able to move forward with a proper cleanup.
If you require forensic cleaning services in the Chicago area, please call us at ServiceMaster of Lincoln Park, (773) 346-6767. We return calls 24 hours a day.
Appropriate Forensic Scene Cleanup
Why leave forensic scene cleanup to companies with no expertise in this specific type of cleaning service? ServiceMaster of Lincoln Park has the skills and equipment to restore any crime scene back to livable conditions. Other cleaning services throughout Chicago may say they are ready to tackle a crime scene, but they may not have our level of expertise. You can always trust that we'll complete the job correctly the first time. If you aren't completely satisfied, we'll come back and make it right — that's our guarantee, and we stand behind it 100 percent.
Compassionate and Confidential Forensic Cleaning Services
Our technicians bring compassion, understanding, and confidentiality to every forensic cleaning job they encounter. The end goal is to clean the crime scene to your satisfaction, and not to discuss what we have seen, or what you have experienced. This type of professionalism is what you can expect every time you work with ServiceMaster of Lincoln Park. We take away the worry of working with companies that do not understand the psychological and social implications, as well as the obvious ones, of forensic scene cleanup in Chicago. Call (773) 346-6767 for fast, friendly service right now.
Bringing Crime Scenes Back to Stability
After a crime has occurred in a particular location, such as a room or hallway, it can look, smell, and feel unnatural. The ServiceMaster of Lincoln Park philosophy is that our job doesn't end until we restore a sense of stability back to the area. We use the most proven methods and products to deep-clean sites that have been damaged due to criminal activity. The end result is an area that doesn't look like anything questionable has ever taken place.
Ensure peace of mind from your forensic cleaning partner. Call ServiceMaster of Lincoln Park at (773) 346-6767.
ServiceMaster of Lincoln Park in Chicago: Restoring peace of mind.®