Emergency Flood Cleanup in Chicago
Are you experiencing the aftermath of severe basement flooding or water damage in your home or business? If so, ServiceMaster of Lincoln Park is here to help. Our emergency response water damage cleanup services are second-to-none in Chicago and the surrounding areas.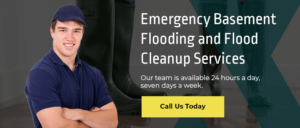 Emergency Basement Flooding and Flood Cleanup Services
Experiencing a flooded basement or home can be nerve-racking, to say the least. At ServiceMaster of Lincoln Park, our emergency flood services will put you at ease in the wake of your discomfort.
As your trusted water damage restoration company, we work with your insurance carrier to ensure your emergency flood cleanup rates are sensible. We want to do everything we can to relieve stress so you can focus on resuming life as usual.
Call us at (773) 346-6767 for a quick response and compassionate care.
Healthy Water Damage Restoration Practices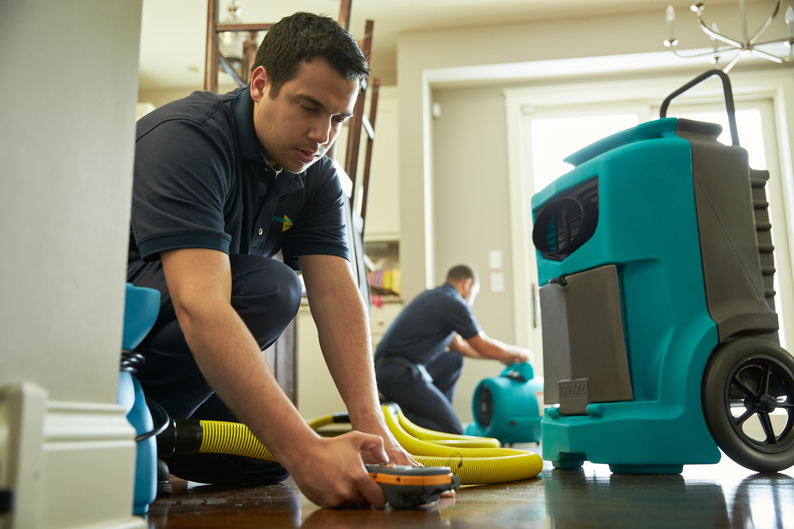 The immediate drainage of excess water is vital in the case of a flooded basement or other flood situation. Water damage can cause additional issues if it's not addressed — and the worse your problems are, the more expensive they will be to repair.
Our water emergency restoration technicians at ServiceMaster of Lincoln Park will remove excess moisture and perform emergency response remediation in your home using specialized equipment. This equipment can:
Promote drying underneath visible surfaces.

Encourage air circulation to speed up the drying process.

Discourage the growth of mold spores and bacteria.

Rescue the humidity level in your residence.

Keep temperatures at levels conducive to fast drying.
Expertise With All Types of Flooded Basements
With over 25 years in the business, our team is equipped and trained to restore and professionally clean every type of basement in the Chicago area. We will:
Survey walls, ductwork and furniture for flood damage.

Perform emergency flood cleanup services in your basement and other areas of your house or commercial building immediately.

Perform water damage cleanup services on tile, flooring, cement and carpet.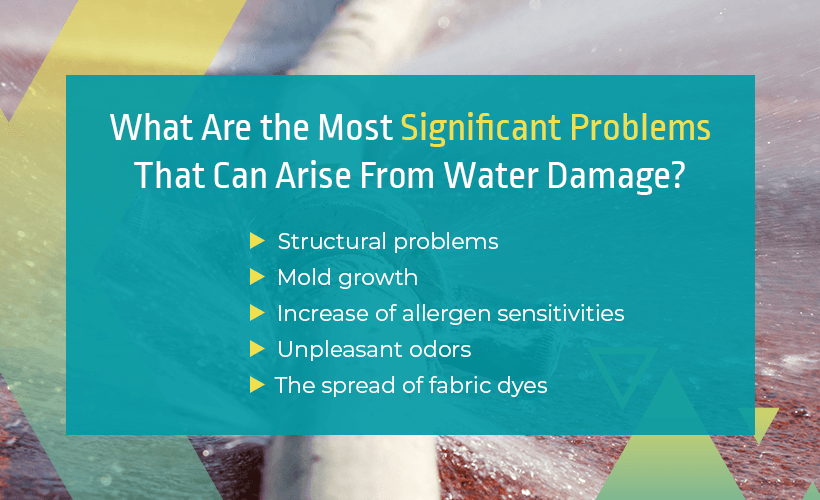 What Are the Most Significant Problems That Can Arise From Water Damage?
If you do not address basement flooding and other water emergencies immediately, you may face issues such as:
Structural problems: 

Water damage can compromise the structural integrity of wood and drywall. Wood structural elements might warp, swell, and begin to splinter.

Mold growth

: 

Mold growth occurs with the 

influx of water and flooding

. Mold can lead to 

breathing problems

 for members of your household. With 

mold damage remediation services

, you can stop the spread of mold in your home or business.

Increase of allergen sensitivities:

 With increased exposure to fungi and other allergens, members of your household may experience a worsening of any asthma or allergy symptoms.

Unpleasant odors: 

Flood damage can amplify unpleasant smells and cause them to spread throughout your home.

The spread of fabric dyes: 

Fabric dyes in your furniture can permeate nearby pieces of furniture, while furnishings sitting on a flooded floor may stain the carpet.
Can Water Damage Decrease Your Home's Value?
Health hazards and structural damage might be the immediate issues that spring to mind when a flood unexpectedly hits. Once the dust has settled, however, homeowners are forced to confront how the water damage may impact their home's value. Water damage has the potential to become the biggest threat to a home's resell value. This is particularly true if water damage caused by flooding is left unattended.
Waiting for even a brief window to address and resolve water damage will quickly deflate your home's value — leading to higher repair costs and draining your potential to make a profit in the future.
The greatest water-related dent in your home's value? Mold. Once mold has entered the picture, it can spread rapidly and eat away at your resell potential in no time.
Mold thrives in a damp environment — and flooding can escalate the process and foster a severe mold infestation. Mold infestations of any kind can cause serious health issues and will keep you from reselling your home at all — particularly since you're required to tell potential buyers about any water damage and existing mold.
If you've experienced flooding, don't wait to notice the telltale signs of mold before calling in the professionals. The sooner you act, the more effectively you'll be able to protect your home and its value for the future. Our flood cleanup services in Chicago can locate and eradicate any standing water in order to keep your home mold-free and your family safe.
Flood Water and Indoor Air Quality
While homeowners are often concerned with the visible impact of a flood, the unseen effects can be just as dangerous. Flood water creates the perfect breeding ground for mold and bacteria-laden indoor air. You might not see or smell the toxins — but breathing in poor air every day can cause some serious long-term health effects.
Flood water can begin affecting your indoor air quality very quickly. Any furniture items or household structures left wet for more than two days will likely grow moldy. Inhaling mold can cause health effects that range from mild allergic reactions to more serious breathing problems. Flood water can also contain bacteria-laden microorganisms.
In addition, improper cleanup work can bring potentially health-hazardous substances, like carbon monoxide and cleaning products, into your home's air circulation.
Health Effects of Flood Water
It's not pleasant to think about — but the reality is, you never know what's lurking in the flood water that enters your home. Floodwater can contain anything from debris and downed power lines to household waste and carcinogenic compounds. Beyond the sizable risk of mold and poor indoor air quality, floodwater itself can lead to a variety of harmful health effects.
Contact with contaminated floodwater can lead to serious issues, including:
Skin rashes
Wound infections
Gastrointestinal sickness
Tetanus
The best way to protect yourself and your family from floodwater? Stay away and leave it to the professionals! We're fully outfitted with the protective gear and equipment needed to stay safe. One surefire way to prevent the health risks of floodwater is to stay out of the water and call an emergency flood cleanup crew to handle the rest.
If you must come into contact with floodwater for any reason, mitigate the risks by wearing rubber boots, gloves and goggles. After contact, clean yourself thoroughly with soap and water and wash your clothes with detergent immediately.
Call ServiceMaster of Lincoln Park for Flood Cleanup in Chicago
At ServiceMaster of Lincoln Park, we help homes and businesses return to their previous condition after water damage or flooding. We strive to restore your peace of mind in emergency flooding situations and help you resume life as you know it after basement flooding.
Our team is available 24 hours a day, seven days a week, to deliver the fast, reliable, and personalized attention you deserve after experiencing flooding in your home or commercial building.
In addition to water damage restoration, we also perform mold damage remediation, fire damage restoration, storm damage cleanup, carpet cleaning services, and other 24-hour emergency response services in Chicago.
Call us at (773) 346-6767 for water damage repairs and flood restoration in Chicago or contact us online for immediate flood relief and compassionate care.
Check Out Our Flood Restoration Resources