Learn more about our COVID-19 Facility Cleaning Services today.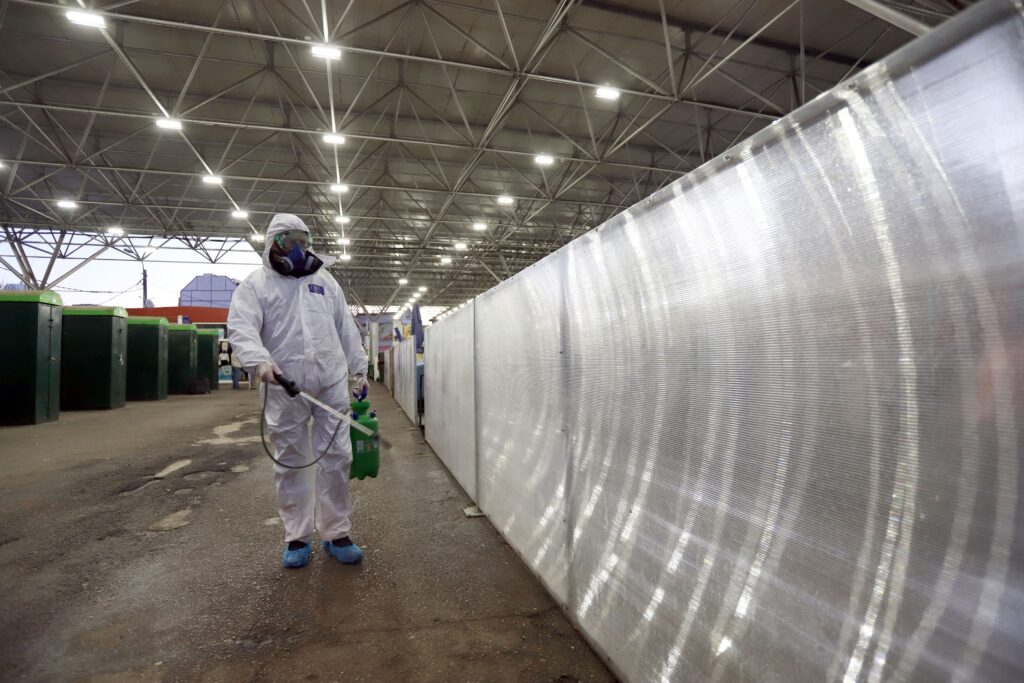 There's little doubt that retailers throughout the Chicago area see plenty of foot traffic each day. While this is exciting for the retail establishments, as it keeps the register ringing with purchases.
All of that foot traffic can be very hard on keeping up with the cleanliness of a store. As each customer walks through the door, more debris, mud, dirt, and moisture is ground into the carpet fibers. Over time, this builds up and is impossible to remove without professional intervention.
ServiceMaster of Lincoln Park has the skills, equipment, and techniques to bring your Chicago store back to life and keep your customers safe from bacteria and viruses. Call our offices at (773) 346-6767 to set up your initial appointment to meet with our team. We'll provide you with a no-cost quote on what type of service you need, and we'll schedule your retail cleaning services promptly.
Make Customers Feel Great About Shopping at Your Store
Shoppers want to feel good about coming to your Chicago, IL, retailer. When they walk into your establishment, they should be greeted with a positive atmosphere, not the smell or appearance of dirty carpeting. To avoid setting a negative impression with the people who help you stay in business, call ServiceMaster of Lincoln Park to discuss retail store cleaning services.
We can schedule your first appointment at your convenience, such as after your regular retail hours. Then we will recommend a maintenance schedule to keep your carpets looking their best. Many of our Chicago retail clients schedule deep cleaning on a regular basis to avoid unnecessary wear-and-tear and maintain the desired look and feel.
Save Money on Carpeting With Chicago Retail Cleaning Services
You've spent money on the carpeting throughout your Chicago retail store, and you want to protect your investment. One of the easiest ways is to obtain retail store cleaning services on a consistent basis. At ServiceMaster of Lincoln Park, we use high-end, proprietary tools and products to get your carpets extremely clean.
Even if you vacuum at least once a day, you can't remove all the particulate and grime from your carpet fibers. Luckily, we can handle it for you. Not only will you keep your carpeting for a longer period of time, you can also enjoy the way it looks, smells, and functions.
Update the Look of Your Retail Store With Carpet Cleaning
Has your retail establishment begun to look a little old and faded? It could be your carpeting. Many times, retailers don't realize the power of carpeting on the environment of the store. Examine the carpet at your retail store carefully and objectively. Are there spots, such as grease stains, that leave customers with a bad impression? If so, call ServiceMaster of Lincoln Park at (773) 346-6767, and we bring new life to your older carpeting.
ServiceMaster of Lincoln Park in Chicago: Restoring peace of mind.®