We guarantee 100% satisfaction on all our
Chicago home remodeling projects. ServiceMaster can make your dream home come true at an affordable cost and beautiful work with perfection beyond your imagination.
ServiceMaster of Lincoln Park Construction offers these products:
General home remodeling
Bathroom remodeling
Kitchen remodeling
Flooring –  carpet – wood – tile
Drywall and painting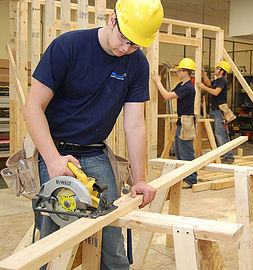 From the time disaster strikes to completed reconstruction, the experienced professionals at ServiceMaster Restore® will guide you through the entire loss process. With clear communication and no surprises, we go beyond doing the best technical job for each client, creating trust and delering peace of mind.
ServiceMaster Restore can restore nearly any structure—high-rise, retail, multi-tenant, prate home—and perform everything from basic repairs to complete renovations.
And, as always, we do everything humanly possible to quickly and efficiently restore our client's les and businesses to normal.
Complete reconstruction services:
Project management, scheduling and planning
Comprehense damage evaluation
Controlled demolition
Estimating service
Detailed scope of repairs
Consultation and design
Building stabilization
Call ServiceMaster Of Lincoln Park in Chicago, IL for a free estimate.