Located on Chicago's northwest side, Logan Square is a community filled with history and featuring exceptionally constructed homes and commercial properties. From delightful bungalows to phenomenal religious structures, there's something for everyone in the neighborhoods that dot the Logan Square area.
ServiceMaster of Lincoln Park is proud to offer a wide variety of quality services, including mold remediation, disaster restoration and clean-up options, to commercial and residential customers throughout Logan Square. Whether you live in Belmont Gardens, Bucktown, Kosciuszko Park or Palmer Square, we encourage you to call us for all your water damage, fire damage and other needs.
We're available 24/7 for emergency requests, so contact our team of experts today.
Call Now – (773) 346-6767
Water Damage Restoration in Logan Square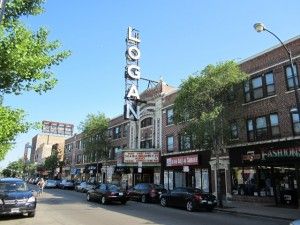 Water is one of the most destructive forces in nature. ServiceMaster of Lincoln Park has the expertise, tools, and products necessary to completely restore any location that has been damaged by flooding. Logan Square in Chicago, IL commonly experiences large amounts of rainfall and snow, leading to flooding and burst pipes in your home. It is important to prepare your home and your insurance plan with this in mind.
Our services for this type of restoration project will vary, depending upon your needs and the extent of the flooding problem. Often, we suggest that water damage clean-up includes a thorough cleaning of the areas of your home that might have been affected, but that you cannot see, such as ducts, vents, and crawl spaces.
Rest assured that our overall objective is to get your home or business back to a livable, workable condition as quickly as possible.
Mold Remediation
Mold is more than an eyesore. It can be a serious problem that causes health issues for humans and animals. Typically, homeowners may see and/or smell mold and mildew in their homes. Unlike other professionals, our ServiceMaster of Lincoln Park team members do not simply focus on getting rid of the mold spots. We also work to get rid of the cause of the mold, which is typically excess moisture.
Make sure your home or office building in Logan Square, Chicago, is a healthy one. Contact us for mold remediation services, and much more, today.
Office & Home Cleaning Services in Logan Square
You may require cleaning services for a variety of reasons, and ServiceMaster can solve all your needs. Many homeowners contact us for clean-up after a specific disaster, such as flooding or a fire, has occurred. Others give us a call because they have an area of their home, such as the basement or garage, that requires a thorough clean-up. Our home cleaning services are commonly requested after a home purchase before moving all of their furniture in or they've inherited a home in Logan Square through an estate, and the residence hasn't been cleaned in years.
We offer –
All our cleaning services start with a visit to the property and a full assessment of your needs and our solutions. We'll work with you to come up with a plan that will leave your structure or room spotless and clean.