A Guide to Chicago in the Winter
Whip out your pom-pom hats and bundle yourself in layers of thermals, scarves, and jackets — winter is here! Whether you're a self-proclaimed winter fanatic or have a little bit of difficulty stepping foot outside in any temperature below 70°F, there's no shortage of adventures and activities in Chicago during the season that both winter lovers and skeptics are sure to enjoy.
Top 5 Winter Activities and Destinations in Chicago
If you're planning a winter trip to Chicago or are a native to the city, you don't have to find yourself frustrated indoors with nothing to do. Chicago is a city that's built to handle its' various and, at times, unpredictable weather — snow included! Who says you can only have a day of adventure under the sun? If you're planning a trip to the Windy City this holiday season, check out our list of winter activities for a real deal Chicago Christmas to ensure your stay is nothing short of a winter wonderland.
1. Glide on an Outdoor Skating Rink in Chicago
Lace-up your skates and get ready to hit the town for a nostalgic night of ice skating! Whether you're an avid skater or it'll be your first time hitting the rink, there's no better way to enjoy Chicago during the winter than by skating to some holiday tunes while enjoying the stunning outdoor view.
Head down to Millennium Park in the town square, and you'll be met by an array of red-cheeked skaters gracefully —and some not-so-gracefully — gliding across the McCormick Tribune Ice Rink. If you're seeking a unique and longer skating journey, check out Maggie Daley Park's "Skating Ribbon"— a rink shaped like a curving ribbon that gives skaters a breathtaking view of the surrounding architecture and landscape.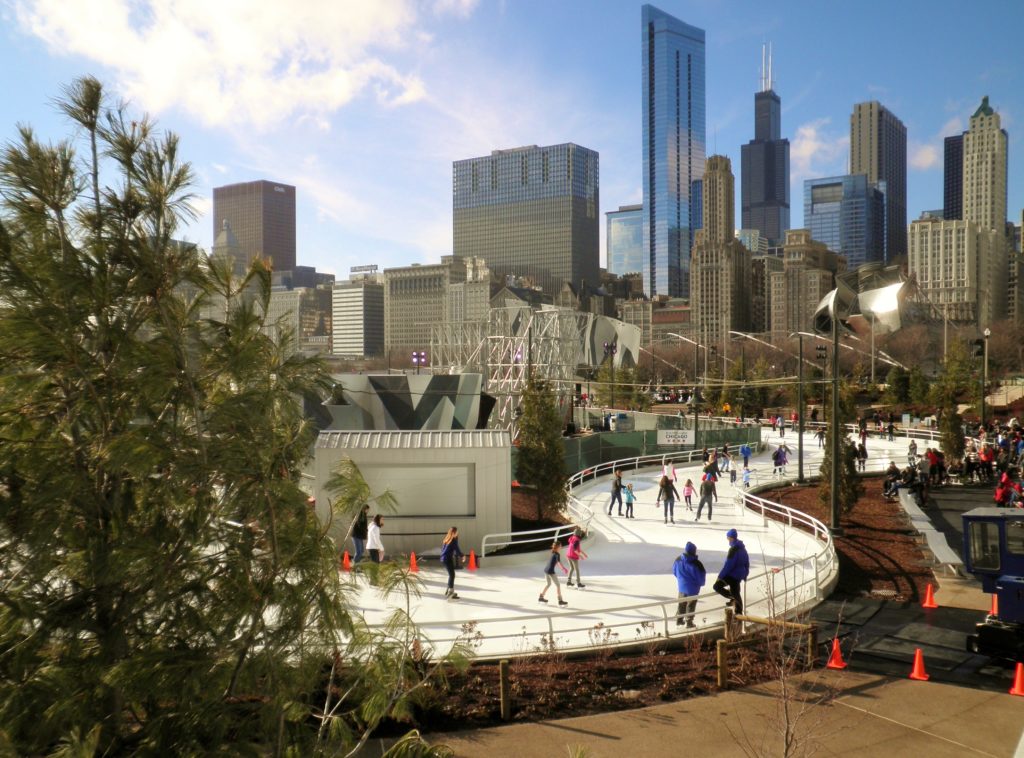 2. Bravo, Encore and a Little Broadway
No trip to Chicago would be complete without experiencing a show-stopping Broadway production. If you're a theater junkie or can appreciate a fine performance, what better way to experience the performing arts than with a viewing of The Nutcracker?
Some of the city's fan-favorite theaters such as the Chicago Theatre and Second City are ideal for escaping the cold wintery air outdoors with a nice entertaining treat inside.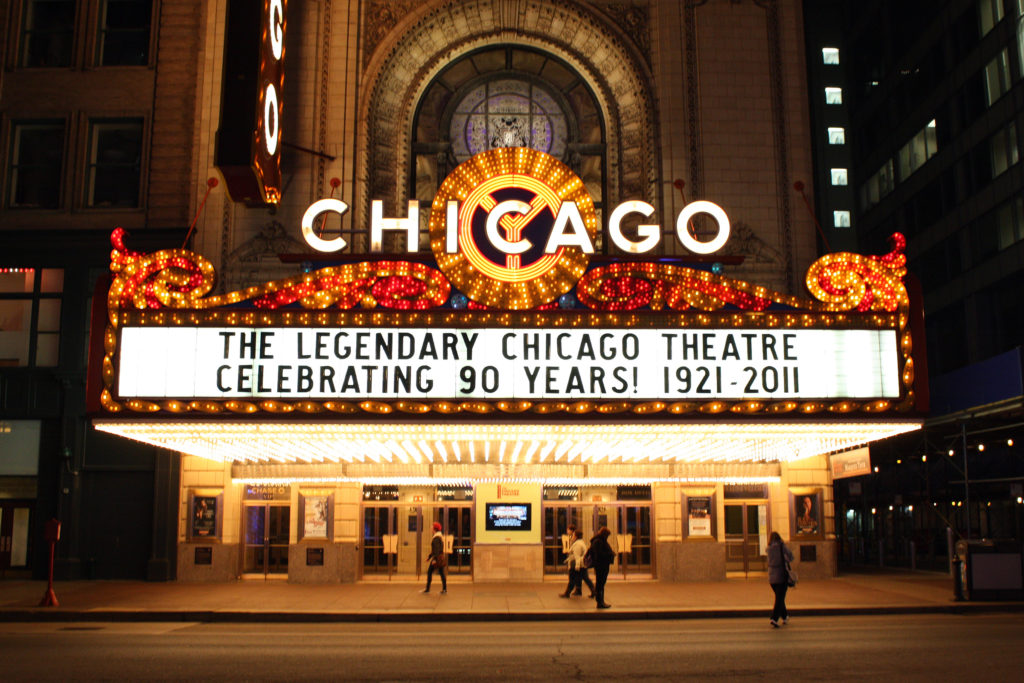 3. Chicago Loop: Sightseeing and Shopping
What better way to get into the holiday spirit than with a little window shopping? Chicago hosts a wide array of shopping complexes all set within the cozy yet bustling environment of the city.
Check out the shops in Chicago's eight-story Water Tower Place, which houses both luxury and outlet stores. If you want to enjoy the snowy surroundings, take a stroll down Chicago Loop for even more shopping.
4. View the Winter Wonderland From Above
You can't fully enjoy the snow-covered grounds until you see the landscape from up above. You don't have to be a thrill-seeker, either, to enjoy the spectacular view from the city's two main high-rise skyscraping attractions: SkyDeck Ledge and 360 Chicago's TILT. Between Near North Side and the Magnificent Mile, you will find this observatory.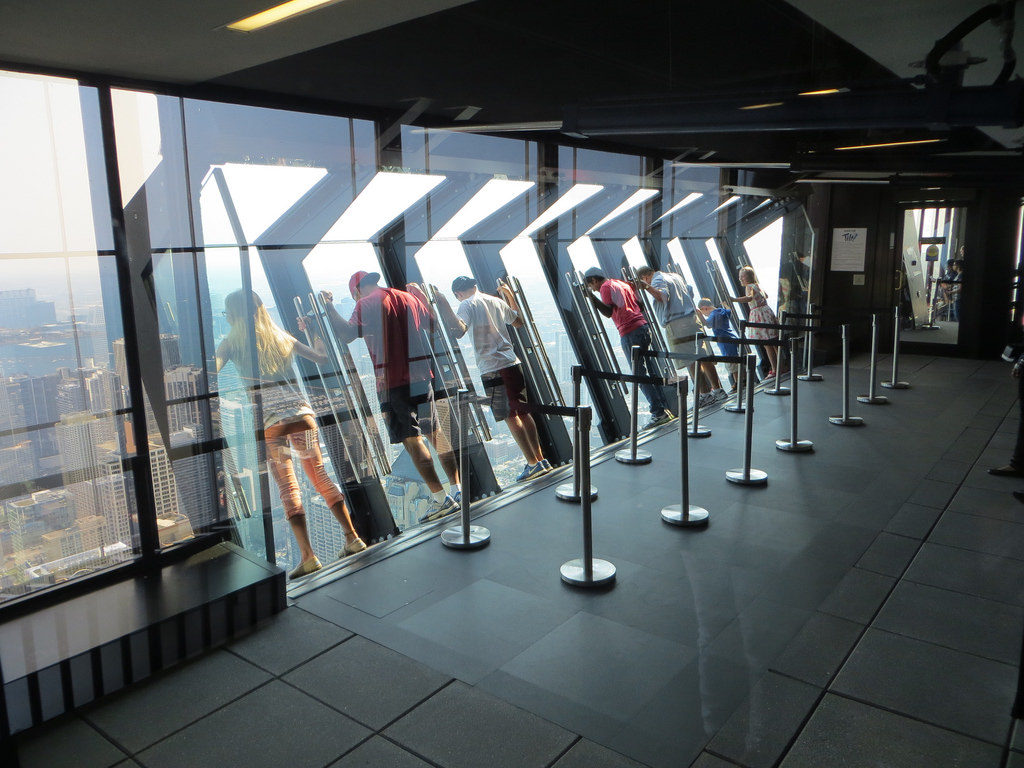 5. Get a Taste of Chicago
You might have heard that Chicago is known for its deep-dish pizza, but you'll soon realize the city offers a palatable experience that extends beyond one single dish. Christmas in Chicago wouldn't be complete without an accompanying hearty meal.
Check out Chicago Restaurant Week, January 26th to February 8th to sample and taste thousands of the city's restaurants flavors. When you board your plane back home, let's just say you won't leave Chicago with an empty stomach.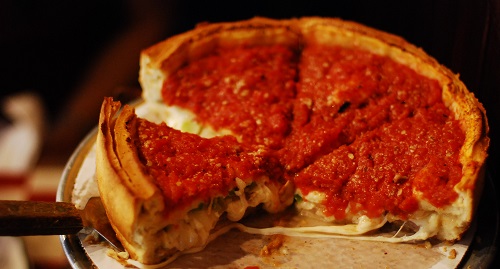 While it may not be tank top weather anymore, that doesn't mean you have to stay inside and wait for summer to return. Winter is here, and Chicago is ready. Are you?