The Institute of Inspection, Cleaning and Restoration Certification, better known by the acronym IICRC, is a certification and standard-setting nonprofit organization for the inspection, cleaning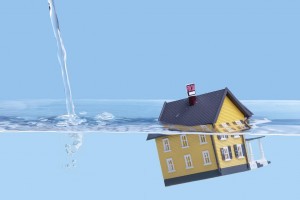 and restoration industries. In order to achieve IICRC-certified status, a water damage restoration company must meet a strict list of criteria, including:
Present accurate information to consumers
Conduct business with honesty and integrity
A formally trained technician must be present on all jobs
A continuing education program is in place
Maintain liability insurance
Maintain a written complaint policy
Why Choose an IICRC Certified Water Damage Restoration Company?
Water damage takes many forms: sewage backup, sump pump overflow, burst pipe, flooding, etc. The only constant in each of the above situations is damage. Standing liquid can cause catastrophic damage to your home and, if not dealt with in a timely manner, can lead to mold. This is why it is so important to call a water damage restoration company at the first sign of trouble. But who do you call?
There are so many water damage restoration companies out there. A simple Google search for the phrase "water damage restoration Chicago" produces more than 538,000 results. So how do you sift through these companies to find the best match for you and your home? You obviously do not have time to do much research. The longer you wait to act, the worse the damage can become.
The solution: Look for the IICRC logo!
The IICRC has led the way in establishing the main industry standards and reference guides for professional carpet cleaning, upholstery and fabric cleaning, water damage restoration and mold remediation. Certified professionals use the skills they've learned in their IICRC accreditation courses to efficiently and effectively rectify your situation.
ServiceMaster of Lincoln Park, an IIRC Certified Water Damage Restoration Company
At ServiceMaster of Lincoln Park is Chicago's most trusted name in cleaning and restoration business. Our IICRC accredited field managers are specialists in water mitigation, fire restoration and cleanup, mold abatement and pack-out services. Our team will do everything possible to reduce your loss and preserve your property.
Hopefully you have found our blog, "Why Choose an IIRC Certified Water Damage Restoration Company?" informative and helpful. Continue to check back weekly for more helpful home improvement tips.