8 Facts About Chicago Winters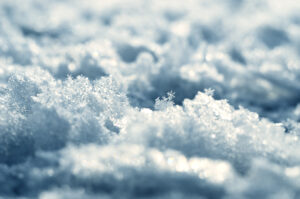 If you've spent any time in Chicago after September, you know that Chicago winters can be brutal. When preparing for winter in Chicago, it's important to know the facts. How cold is it in Chicago during winter? How much snow does Chicago get? How many storms are there, how severe are they and when do they come?
It's impossible to predict the severity of Chicago, IL winters, but you can definitely know the basics and use them to keep you warm and safe during those tough winter months. Here are some facts about the Chicago, IL winter that you may not be aware of to help you out.
What Are Some Facts About Chicago, IL Winter Storms?
The state of Illinois experiences around five severe storms each winter, from November through April. The full range of Chicago winter storms per season is from two — in 1921/1922 — to a chilling eighteen in 1977/1978.
These storms can feature heavy snow, snow with ice or just ice. Most severe winter storms come in January, usually in the middle of the month.
How Much Snow Does Chicago Get?
The average annual snowfall in Chicago is 36 inches. This covers a range of only 9.8 inches of snow in the 1920/1921 season to an incredible 89.7 inches in 1978/1979. There tends to be more snow on the other side of Lake Michigan, but Chicago still gets its share, and every few years one of those winter storms can bring 10 inches of snow or more down on the city over only a few days.
The average snowfall in January, the snowiest month, is about ten inches.
How Cold Is It in Chicago During Winter?
As you may have already guessed, Chicago is one of the coldest cities in the United States. In January, the average HIGH temperature is below freezing. The average low temperature is 16.5 degrees Fahrenheit. The mean daily temperature for December through February in Chicago ranges from about 21 degrees to about 25 degrees Fahrenheit. The lowest recorded temperature in Chicago came in January, a freezing -33 degrees Fahrenheit.
What Was the Worst Winter in Chicago History?
There may be differences of opinion on what constitutes the "worst," but the coldest Chicago winter on record happened fairly recently, during the 2013/2014 season, which the National Weather Service proclaimed to be the coldest, with an average temperature of 22 degrees Fahrenheit, including the coldest March in Chicago's history with a monthly average temperature of only 31.7 degrees.
Why Does It Get So Cold in Chicago?
It may seem strange that Chicago can get so hot in the summer but so cold in the winter. In general, cities closer to the ocean experience more moderate temperatures year-round, and Chicago is pretty far from the oceans. In addition, the amount of flat terrain between Chicago and the cold northern part of the continent means there is little to ward off the frigid air moving north to south.
What Are the Dangers of Chicago Winters?
Because Chicago winters are so cold, they can present a danger, especially to older residents. Winter cold kills twice as many Americans as summer heat. But freezing isn't the only threat. There's also a danger of slipping and falling. One can slip not only on patches of ice outside your home, but also inside, where there's a danger of slipping on wet patches caused by melted ice from boots.
In addition, emergencies can have greater urgency, because it may be harder for emergency services to get to your home due to the snow and ice, or for you to get out of your home due to the snow, ice and cold.
How Can You Protect Yourself and Your Loved Ones During Chicago Winters?
If you can, before winter begins, make sure your furnace is fueled up and in full working order. Simple maintenance on your furnace doesn't take long, and is well worth it when the alternative is running out of heat in the middle of a freezing Chicago snowstorm.
You'll also want to make sure you have emergency supplies such as flashlights, batteries, a first aid kit and non-perishable food, and that everyone in the family knows how and where to access them.
Make sure you shovel and salt the areas around your home where you may be walking, and have towels available to soak up any melted snow that may end up inside.
On top of all this, it's very important to dress warmly — especially if you're going outside. Dress in layers and make sure your extremities and any exposed skin are covered up with a hat, gloves and a scarf. Make sure that children and the elderly, who may be more neglectful in this area, are properly covered up and protected against the winter cold, as well.
What About the Need for Restoration Services During Chicago Winters?
Another of the important facts about Chicago, IL winters is that the need for restoration services is much greater. Pipes can freeze and burst, resulting in water damage. Attempts to stay warm can result in fire or smoke damage. And while damage to your home services is bad all year 'round, they can be worse in the winter, when the cold weather and snow make it harder for you to leave your home and for professionals to access your home.
Fortunately, for Chicago residents, there's ServiceMaster of Lincoln Park.
Contact ServiceMaster of Lincoln Park for Restoration Services
ServiceMaster of Lincoln Park is the expert in restoration services in the Chicago area. We handle jobs of any size for residential cleaning, commercial cleaning and disaster restoration services, including water damage restoration, fire and smoke damage restoration, odor removal and storm damage cleanup. We offer great, reliable service every time, and we even offer 24/7 emergency service for those unforeseen disasters that you need us to take care of immediately.
For a quick estimate on restoration services, contact ServiceMaster of Lincoln Park online today. And to talk to a representative right now or to request emergency service, call 773-346-6767.