Your carpet faces danger on a daily basis. Coffee, wine, dirt, pets, and so much more threaten to discolor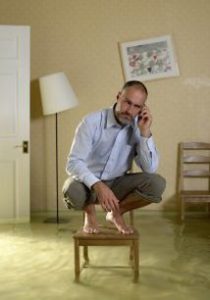 and damage your beautiful carpet. But perhaps nothing poses as much a risk as water. Yes, water. If not properly dealt with, water damage can not only ruin your carpet, leading to a problem known as Carpet Delamination, but water damage can also lead to mold growth, which can threaten the health of you and your loved ones.
 So what should you do when your carpets are damaged from flooding from sources such as a leaky roof or a burst pipe? Call a professional water damage restoration company, like ServiceMaster of Lincoln Park Chicago, as soon as possible.
 Professional Water Damage Restoration: Water Damaged Carpets Chicago
 Leaving your carpets to dry on their own is not a solution. Without professional intervention, carpets will never dry properly, which can lead to the problems we mentioned above: carpet delamination and mold.
 Do-it-yourself (DIY) water damage restoration is also not an option. This is because most homeowners do not have the proper tools to effectively extract moisture and dry their carpets. Consumer-grade equipment is just not enough to get the job done properly. Professional water damage restoration companies have specialized equipment to ensure full water extraction. The same goes for drying and dehumidification.
 For these reasons, the only way to truly restore your carpets to their original glory, avoiding carpet delamination and mold, is to enlist the help of a professional water damage restoration company, like ServiceMaster of Lincoln Pak Chicago. With over 57 years of experience in the business we are one of Chicago's most trusted water damage restoration companies. Our experienced, knowledgeable, and certified licensed restoration technicians are available 24 hours a day, 7 days a week, 365 days a year to help you in your time of need.
  Call 773-346-6767 for Emergency Restoration!​​
 Water damage can be extremely difficult to deal with. Let the Chicago water damage restoration professionals at ServiceMaster Chicago help you. With over 57 years of experience, we have the experience and the equipment to get the job done right! 
We promise to have a technician at your home within hours of your initial call, no matter the time of day.