Time is money, as they say. When water damage forces your business to close its doors, you lose money. Period. You can't afford downtime, especially not in this economy. You need the situation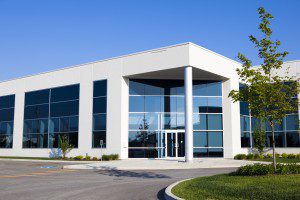 rectified as quickly as possible. Every hour you remain closed is another hour of lost revenue and productivity. You need ServiceMaster of Lincoln Park. We are ready to help with certified licensed restoration technicians available 24 hours a day, 7 days a week, 365 days a year to perform commercial water damage restoration.
Commercial Water Damage
When water damage strikes a business – whether the result of flooding, a burst pipe, or a leaky roof – there are several factors you must consider. First and foremost is the health of your employees and customers/clients. Depending on the source of the water damage, contamination is a concern. And if the water damage is not handled quickly or professionally, mold becomes a very real possibility. This is why it is always best to have water extraction and drying handled by a professional water damage restoration company, like ServiceMaster of Lincoln Park. Another factor to consider is downtime.
As we have said already, excessive downtime is not an option for your business. Time is money. Fortunately, ServiceMaster of Lincoln Park is available 24/7. We will respond quickly and help get your business back up and running as soon as possible. Fast response is the key to minimizing both loss and downtime.
ServiceMaster of Lincoln Park Handles Commercial Water Damage Restoration in Chicago
As an IICRC Certified company, ServiceMaster of Lincoln Park technicians are trained to identify moisture sources, evaluate mold growth, contain damage, remove contamination, and dry structural materials in an effort to reduce your loss and preserve your property. When you call us – no matter the time of day (or night) – we will arrive quickly; immediately begin cleaning, sanitizing, and deodorizing the affected areas; clean your belongings and, if required, safely store those belongings in our climate controlled pack-out facilities; and professionally prepare your business for reoccupation.
Call 773-678-9111 for Emergency Disaster Restoration in Chicago!