After you've had to deal with water damage, the last thing you want to hear is your water damage claim was denied by your insurance carrier. However, before you let it give you stress, you should learn how to handle insurance claim denials.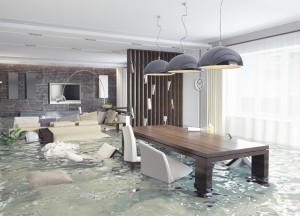 What to do when your water damage claim is denied
Call your insurance carrier and calmly try to find out why the claim was denied. Usually, it's because:

The damage was long-term
You went over a specified period of time needed to file a claim
The water damage was considered groundwater flooding
Your water damage was related to construction defects
Your insurance provider didn't deem you to actually have any substantial damage.

Give the professional water damage company that worked with you a call to see if they can help. In some cases, we have intervened on behalf of our customers. This can add credibility to your water damage claim, and it could help you during the appeal process.
If you still aren't successful with a water damage claim appeal and you've looked over your insurance carrier's paperwork with a fine-toothed comb, it may be time to contact an attorney.
In the future, the best way to avoid having your insurance claim denied is to discuss the necessary paperwork, including the wording of your damage, with your professional water damage repair expert.
Call or contact ServiceMaster of Lincoln Park to get started on your water damage appeal.