Well, it looks like all of the rain we wished away earlier this year has finally come again. As we have mentioned in previous blogs, rainfall in the Chicago area has reached almost record numbers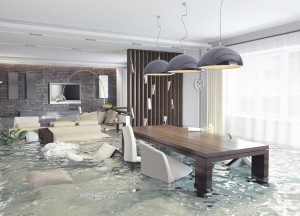 this spring and homeowners have paid the price. With so much rain,sump pumps are struggling to keep up, resulting in flooded basements.
Just a few inches of water can wreak havoc on your home. So it is important to act quickly when faced with a flooded basement. First and foremost, don't panic. There are several steps you need to take to remove the water and ensure the damage is contained. There are two people you should call: your insurance agent and a local water damage restoration company.
Insurance Claim: Be sure to document any and all damage. Take pictures or video to show your insurance company the extent of the damage. This evidence will help support your insurance claim. Without such evidence, your insurance company could deny your claim or not pay enough to cover the full extent of the damage. Remember, the more evidence the better.
Water Damage Restoration Company: Water damage, especially flood damage and standing water, is not a DIY project. Sorry. First of all, flood waters can contain chemical, biological, or physical contaminants and even fecal matter, which pose a threat to you and your loved ones. Secondly, without the proper equipment, protective gear, or knowledge, you may not be able to fully rectify the situation, which could result in additional damage and even mold.
Have a Flooded Basement? Call ServiceMaster of Lincoln Park Chicago!
At ServiceMaster of Lincoln Park, we handle each and every flooded basement with the utmost care, speed, and effectiveness. We are available 24 hours a day, 7 days a week, 365 days a year. ServiceMaster of Lincoln Park in Chicago will remove all standing water and water damaged items and begin the drying process. As an IICRC Certified company, we will do everything possible to reduce your loss and preserve your property.
Hopefully you have found our blog, "Have a Flooded Basement? Call ServiceMaster of Lincoln Park!" informative and helpful. Continue to check back weekly for more helpful tips.