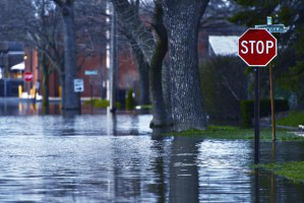 Water damage does not have a set schedule of 9 am to 5 pm, unlike most water damage restoration companies. Water damage can happen any time, day or night. So what happens when your roof springs a leak or your sump pump stops working in the middle of the night? Who do you call?
The longer you wait to address water damage, the more damage it can cause. You need a water damage restoration company that is ready when you need them. You need a water damage restoration company offering 24-hour water removal services. You need ServiceMaster of Lincoln Park in Chicago. Conveniently located in Lincoln Park, Chicago, our experienced, knowledgeable, and certified licensed restoration technicians are available 24 hours a day, 7 days a week, 365 days a year to provide help within hours of your initial call.

Your Neighborhood Emergency Water Removal Experts

 
Whether your roof has sprung a leak, your water pipe bursts, your water heater leaked, or your toilet backed up, any water in your home should be treated as an emergency. Water can quickly damage your walls and floors and lead to mold growth. This is why you need to act quickly. This is why you need ServiceMaster of Lincoln Park.
While we hope a disaster never occurs to you, ServiceMaster of Lincoln Park is ready to help. And with years of experience in the industry, ServiceMaster of Lincoln Park knows a thing or two about water damage restoration. We are committed to providing excellent work, exceptional customer service, and above all, peace of mind.
If you have any questions about emergency water extraction in Chicago, please contact ServiceMaster of Lincoln Park by calling (773) 346-6767 or request a quote! With years of experience in helping individuals and families like you with flood restoration, we are the best choice for the job.