The hours and days after a home flood are critical. It's difficult to begin the task of cleaning up when you and your loved ones are still reeling from the damage. However, you should start the process of restoring your home immediately to minimize the damage and potentially save your valuables.
If you wait too long to remove water from a flooded home, you could unknowingly bring in mold and mildew that will not only cost you a fortune in repairs but also lead to serious health problems.
Water Damage From a Flooded House
Water damage isn't something to take lightly. In fact, there are specific steps you can take just 24 hours after a flood to salvage some materials. Here's what to do after your house floods:
Turn off all water and electrical sources: This will keep you safe from electrocution if the power suddenly comes back on while there's standing water in your home.
Take photos and video of everything before you start repairs: If the flood is widespread, your insurance company may not be able to send out an agent right away. Taking photos and video will help.
Throw out food that contacted flood water and boil water before use: Even if the water in your home is clear, it doesn't mean it isn't contaminated and didn't harm your food stores. Boil your cooking and drinking water until you hear otherwise from authorities in your area.
Notify your insurer immediately: If you have flood insurance, you may get coverage for the damage to your home. Contact your insurer directly to see what you're entitled to.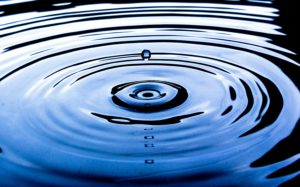 It can be tempting to want to start cleanup procedures immediately, especially if you evacuated and came home to a mess. However, make safety your top priority when removing water from your flooded home. Wear waders or waist-high waterproof boots as well as rubber gloves when you're going through the water and the possessions in your home. You never know what contaminants are in the water, even if it looks clear.
Once you're sure that you're safe, you need to stop the water at its source. A burst pipe or a malfunctioning sump pump can only make the water damage from a flooded house worse. Repair anything that's broken to keep the water at bay. After documenting the damage and stopping the flow of water, you can begin the cleanup process.
Water Restoration Company in Chicago
Cleaning up and removing water from a flooded home isn't as easy as it sounds. Mold can set in within 24 to 48 hours after a flood, leaving you vulnerable to continuing health problems. Although you might think you've removed all the water, removing it isn't the same as restoring your home.
When you need flood restoration services, choose ServiceMaster of Lincoln Park. Our disaster restoration services and residential cleaning experience are exactly what you need in this kind of situation. We don't just take the water out of your house — we restore everything that was impacted by the event. You'll be able to come back to a clean and healthy house after a flood thanks to our conscientious and courteous professionals.
Contact us today to learn more about our flood restoration services.